Auto car assembly conveyor line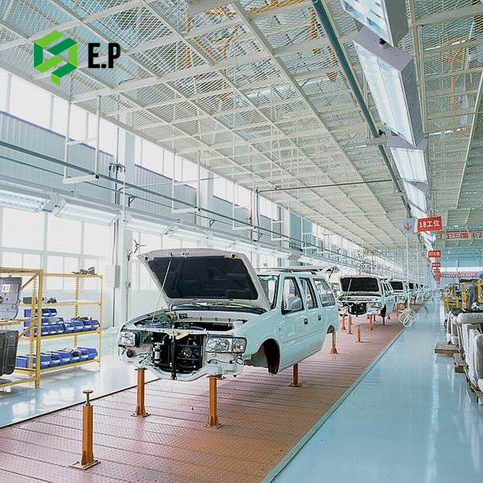 Auto car assembly conveyor line
Details
Product Description

The task of automatic car assembly is to assemble all kinds of components such as engine, transmission and other parts on the car body base according to certain assembly technology requirements and assembly relations, to form a complete and qualified auto cars.

Automobile assembly line is generally an organic whole composed of conveying equipment and professional equipment.
Configuration

Conveyor equipment includes air suspension and ground transportation;Professional equipment includes lifting, turning, pressing, heating or cooling, testing, bolt and nut fastening equipment etc.

Conveyor equipment: It is mainly used in automobile assembly line, assembly line of all components and conveying of large assembly on line. It can be divided into assembly line, chassis assembly line, engine assembly line, cab trim line, tire assembly line, automobile door assembly line and turnover line from each sub-assembly line to assembly line.
The Function of Assembly in Automatic Car Production

Final Inspection of Manufacturing Quality of Components
Find out weak links in production
Improve the quality of cars
Update Required
To play the media you will need to either update your browser to a recent version or update your
Flash plugin
.