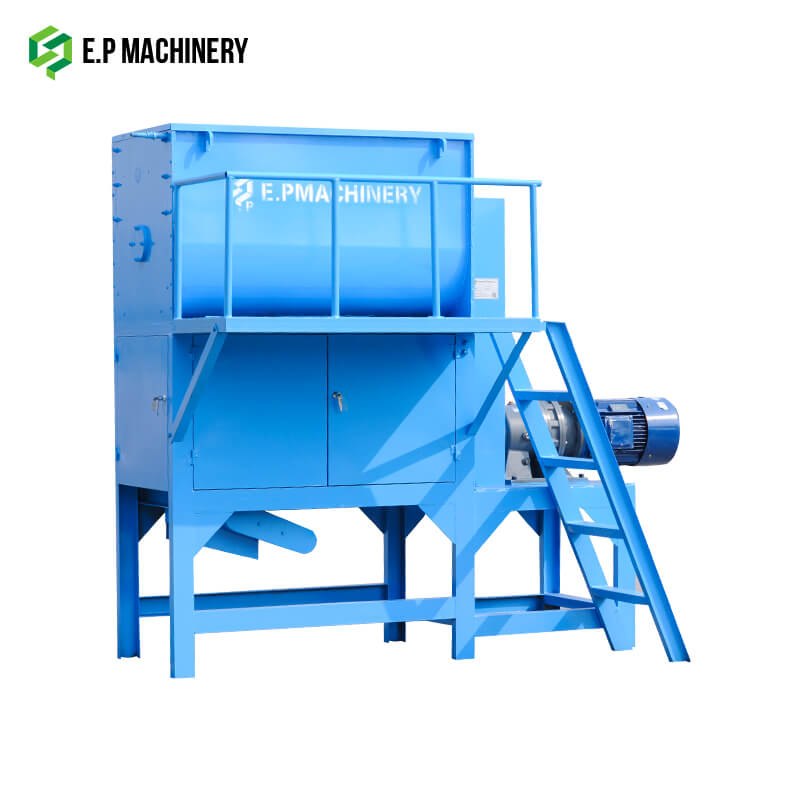 Details
Product Description
The spiral mixer is composed of U-shaped tank, screw and driving parts. The outer screw moves raw materials from the two sides to the center space, and the inner screw moves the raw materials from the center space to both sides to achieve efficient convective mixing. The spiral mixer can mix many kinds of materials, especially for powder and granule in large scale production line.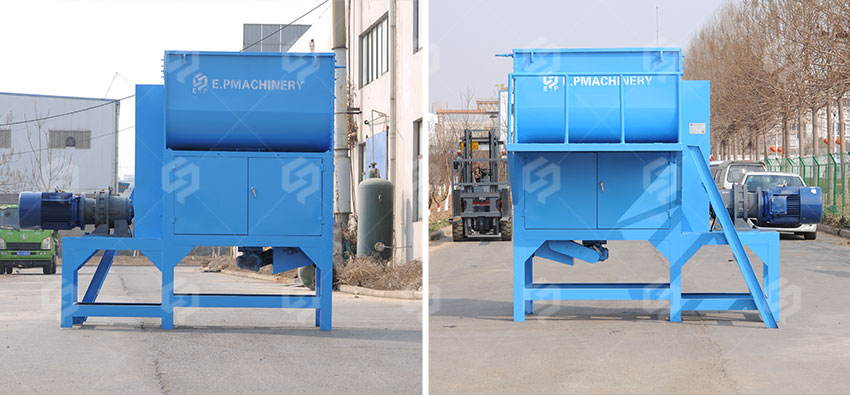 Spiral Mixer
Structural characteristics
The whole mixing and conveying process is carried out in closed space, without dust leakage, clean and environmental protection.
It integrates agitation, humidification and transportation. It has good mixing uniformity, high production efficiency and high productivity.
The mixing blade is made of wear-resistant material and treated by special surface treatment, so it has high wear resistance.
The whole machine has compact structure, small occupancy space, smooth transmission, high reliability and low noise.
Applicable raw materials
Applicable raw materials
This spiral mixer is mostly used in the charcoal powder mixing process of the charcoal briquette production line. At the same time, the mixer has a wide range of applications. It can mix powder and powder, powder and liquid, especially paste, viscous or high specific gravity materials (such as putty, metal powder, etc.). It is widely used in pharmaceutical, food, pesticide, dyestuff, chemical industry, plastics, ceramics, coatings, putty, mortar and other fields.
Working principle
The spiral mixer drives the materials in the body by the inner and outer diameter screw mounted on the mixing shaft, which makes the mixer turn over the materials in the barrel to the maximum extent. In the structure of agitator, the screw is designed as internal and external, left and right reciprocal screw. During the agitator's working, the screw drives the materials near the axle center to rotate axially, and the external screw drives the materials near the barrel wall to rotate axially, and the axial two sides to push internally. As a result, the materials circulates convectively and shears and seeps into the barrel, so that the materials can be quickly homogenized in a short time mixing evenly.
Advantages
Horizontal tank needs smaller space with larger capacity.
Twin-screw structure- internal screw pushes materials from the center to both sides, and external screw pushes materials from the side to the center to make material mix effectively.
Special designed gearbox provides correct speed ratio and matches with motor.
Adjustable mixing speed. The spiral mixer is equipped with frequency converter, which is very convenient to adjust the mixing speed and suitable for all kinds of raw materials.
U-shaped tank bottom, more suitable for material unloading and cleaning.
Update Required
To play the media you will need to either update your browser to a recent version or update your
Flash plugin
.