Vertical Ring Die Pellet Machine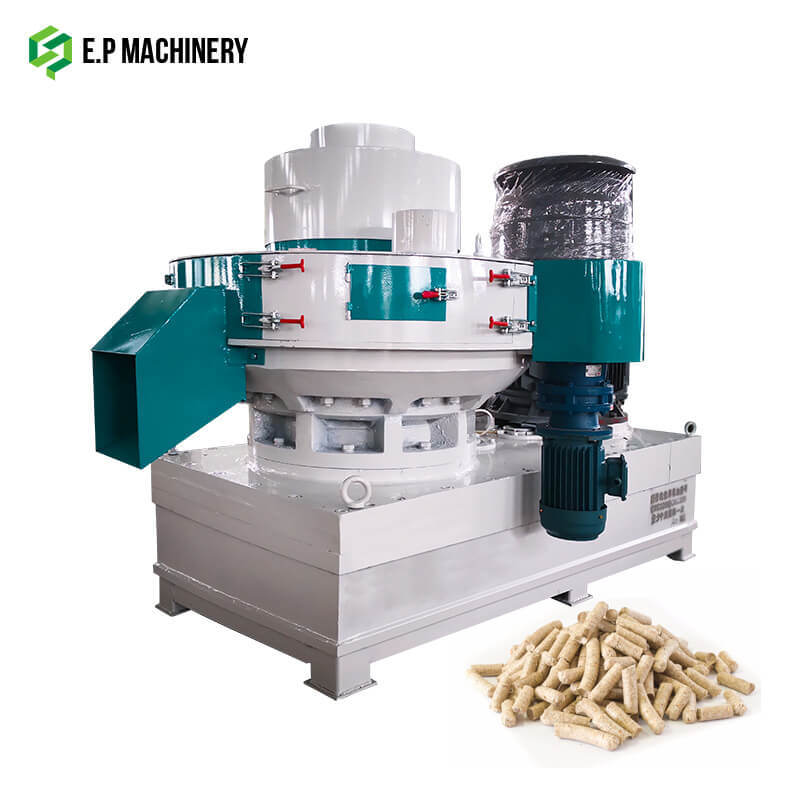 Vertical Ring Die Pellet Machine
Details
Product Description
Biomass pellet machine is a biomass energy processing equipment. The agricultural and forestry processing wastes, such as wood chips, straw, rice husk, bark and other biomass as raw materials, are solidified into high-density particles through treatment and processing.
Vertical Ring Die pellet machine
It is a production machine that compresses and forms eucalyptus, pine, birch, poplar, fruit trees, crop straws, bamboo chips and sawdust into biomass pellet fuel. The Vertical Ring Die pellet machine is a newly designed granulator which is used to solve the problem of the difficulty of granulation of biological coarse fibers, such as EFB granules. The green pellets are widely used in the new energy sector to replace fossil energy.
Applicable raw materials

Applicable raw materials
Wood (sawdust) as the main raw materials, branches, straw, cornstalks, sorghum poles, corn cobs, straw, rice husks, peanut shells, bamboo chips, peanut skin, sunflower seed shells, oil tea shells, cottonseed hulls, furfural slag, wine Slag, mushroom stick, bagasse, corn cob, coconut shell, coffee shell etc.
Finished Products

Biomass Pellet
Corn straw pellet、whoot straw pellet、rice straw pellet、peanut shell pellet、branch pellet、wood straw pellet.
Working principle
The powdery biomass materials vertically fall on the surface of the rack plate by the feeding port of the pellet machine, and the materials are continuously distributed on the surface of the inner cavity of the mold (the contact surface of the pressing wheel and the mold) under the action of centrifugal force by the rotation of the frame plate. Under the rolling of the press wheel, the powdery materials pass through the hole of the mold. In this process, under high pressure and high temperature, the materials will have physical changes or appropriate chemical reactions, which promotes the powdery materials to form cylindrical solid pellets, which continuously extend, until they are cut off by the cutting knife evenly distributed around the mold. The pellets scattered around the granulator mold are concentrated to the discharge port from the tooth, and the pellets fall automatically under the effect of gravity.
Advantages
The strong bearings to withstand higher pressure.
The temperature generated by the extrusion friction is not easily transmitted to the bearing chamber, ensuring that the lubricating oil does not easily overflow when bearings work at low temperature.
The roller can be repaired, which prolongs the service life, reduces the production cost and increases the profit margin of the project.
The roller adopts multiple uniform distributions, and the operation is stable. At the same time, the pressing area is increased, and the production efficiency is improved.
The pellet machine is diversified in compression molding, round rods (Φ20--Φ30mm), squares (20×30mm), and pellets (1.5-Φ15mm),etc. Just use the different compression molds to achieve the best benefits.
Update Required
To play the media you will need to either update your browser to a recent version or update your
Flash plugin
.