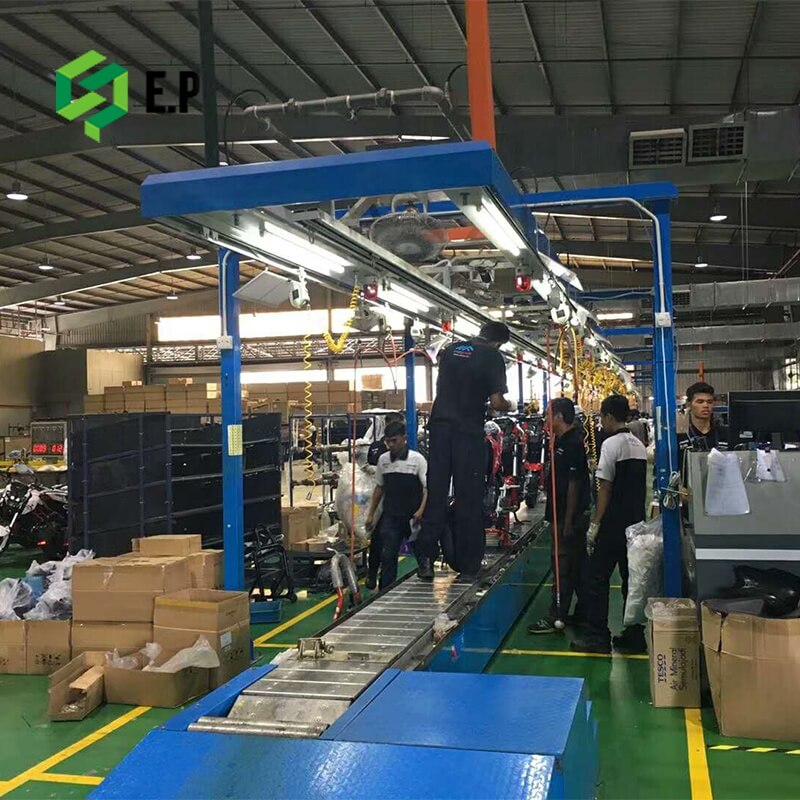 Details
Product Description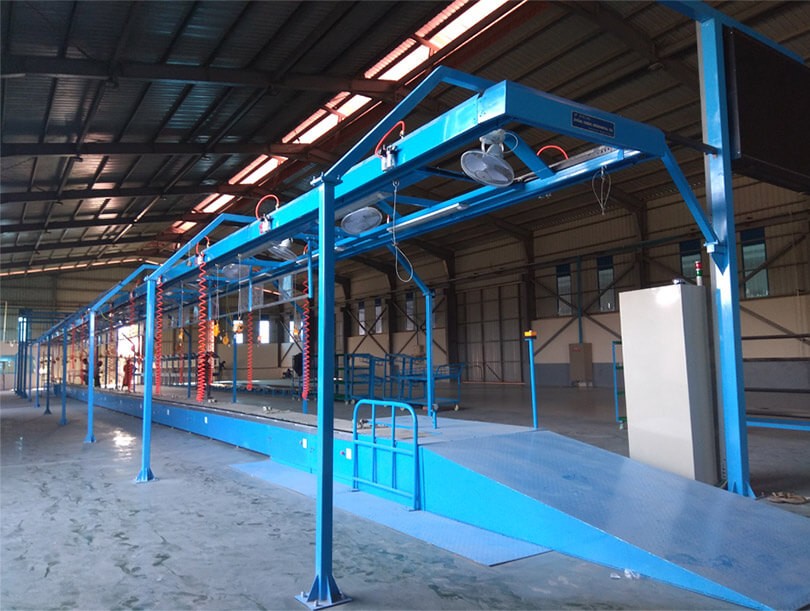 The Motorcycle Assembly Line uses the chain plate to make the plane conveying movement, and is the essential motorcycle assembly equipment for the motorcycle manufacturer. (As a non-standard equipment, the production line usually makes adaptive design according to customer's products and production process requirements)
Working principle of the Motorcycle Assembly Line

The assembly stations are transferred in sequence, and the assembly line is equipped with standard configurations such as lighting, fans and tooling. The length of the line can be selected according to the output (generally not shorter than 30 meters). The large-pitch needle roller chain is used as the conveying medium, dragging the metal panel to run in a cycle (the conveying speed is adjustable, the time can be adjusted), and the assembly process of the factory can be effectively adjusted through the automatic assembly line operation, and reasonably allocate each process. On-line inspection and automatic assembly machine Can be installed on the production line to implement effective product quality control and equipment operation status monitoring, providing with necessary protection for modern large-scale production.

The production line mode has several modes, such as chain dragging, chain pulling and tooling. (As non-standard equipment, the production line is generally designed to adapt to the requirements of customers' products and production processes.)

It is generally driven by electric motor, and the steel conveyor chain is used for overall traction, the load-bearing steel plates and plastic plates are fixed on the chain bending plates in the guide rails on both sides of the conveyor as the conveying medium, All of them are connected and fixed together as the overall load-bearing and conveying mechanism of the equipment.
Advantage

The motorcycle assembly line can effectively control the production time of the motorcycle assembly line to improve the stability of the motorcycle assembly line operation and the working efficiency.
In general, according to the technological process, products are delivered step by step during the assembly process, thereby reducing the trouble for workers to directly transfer by hand or product turnover.
Update Required
To play the media you will need to either update your browser to a recent version or update your
Flash plugin
.