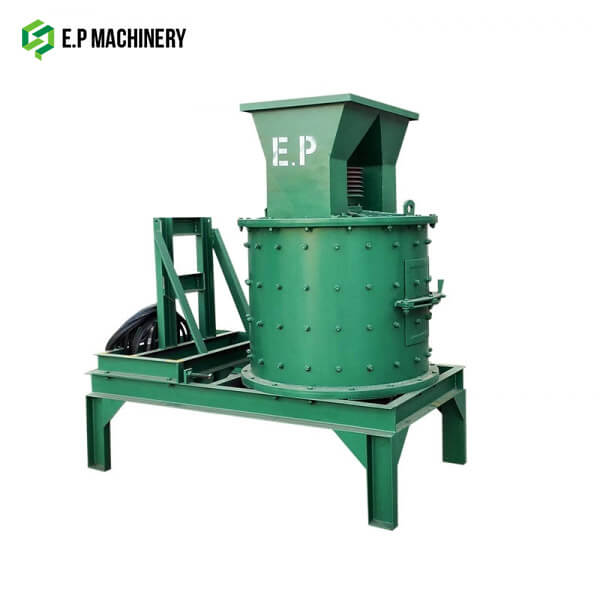 Details
Product Description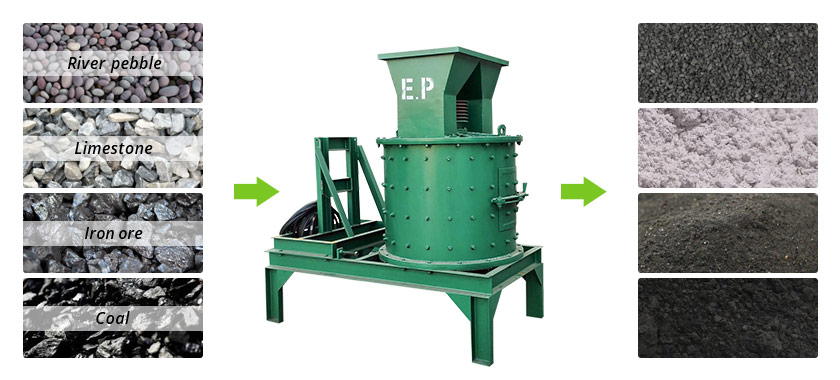 Compound Crusher
Compound crusher, which is widely used in crushing of raw materials and clinkers in cement factories. It can also be used for crushing of medium-hardness materials such as dolomite, coal, flint clay, lead-zinc ore, serpentine, blast furnace slag, coalgangue, shale, phosphorite, etc. It is especially suitable for artificial sand making such as hard limestone, dolomite, granite, basalt, etc. or for processing of highway pavement stone.
Applicable Raw Material

Applicable Raw Material
Cobblestone, coal lump, granite, basalt, iron ore, calcium carbonate, limestone, quartz, coal gangue, construction waste, etc
Structural characteristics
The crushing ratio is large, which can be adjusted arbitrarily.
No screen, no block.
Using elastic adjusting mechanism, the hard impurities can be discharged automatically without causing damage to the equipment.
Horizontal bearing, long service life, which can break materials with high temperature (such as cement clinker).
The structure of the rotor of the machine is unique. When working, the rotor hardly wears.
The rear chamber is equipped with a screw or hydraulic opening mechanism, which can easily replace the fragile parts without opening the main equipment.
Working Principle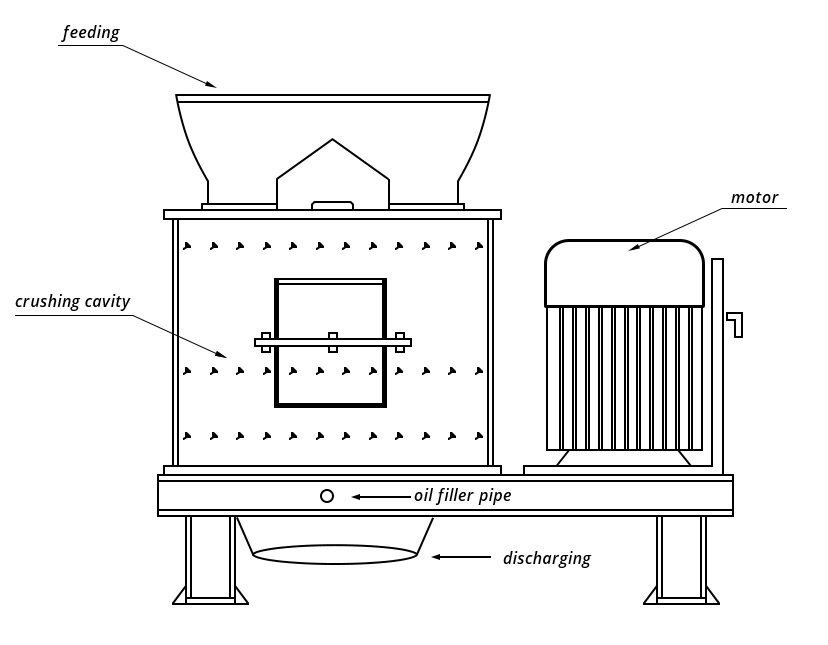 Materials are vertically dropped into the high-speed rotating impeller from the upper part of the composite crusher. Under the action of high-speed centrifugal force, the materials which are distributed around the impeller in umbrella form with the other part produces high-speed impact and crushing. After the material collides with each other, it will form eddy current between the impeller and the casing to collide and crush with each other for many times. The material will be discharged directly from the bottom part to form closed-circuit multiple cycles, and the sieving part will control the required finished product size.
Applicable production line
Charcoal briquette production line
Advantages
Simple and reasonable structure, low operation cost.
High crushing efficiency, and energy saving.
It has the function of fine grinding and rough grinding.
Less affected by moisture content of materials.
Low working noise, less dust pollution.
Suitable for crushing medium and extra hard materials.
Small wear and tear of impeller self-lining and convenient maintenance.
Update Required
To play the media you will need to either update your browser to a recent version or update your
Flash plugin
.