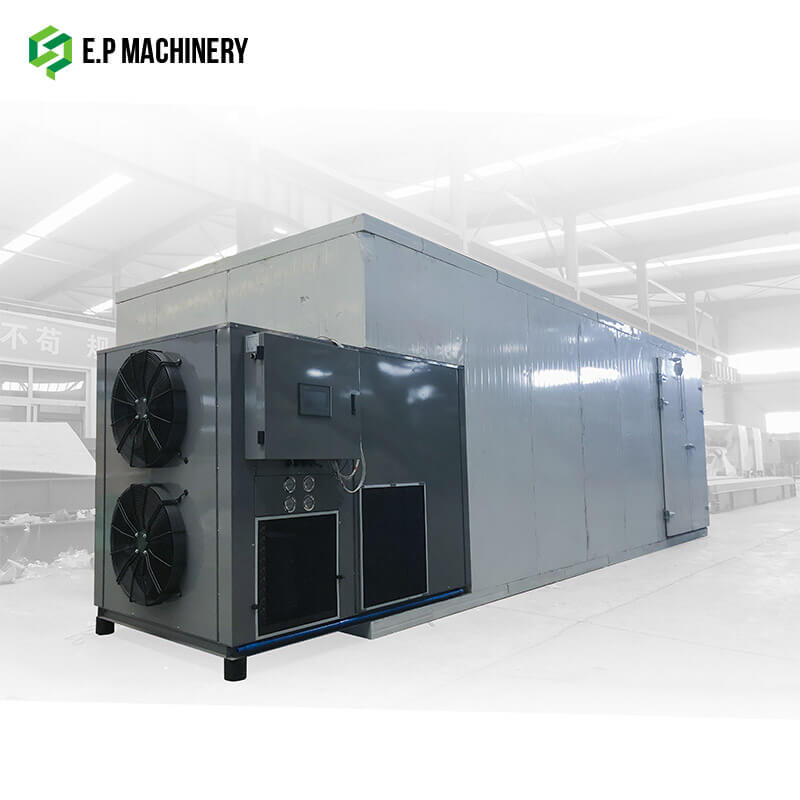 Details
Product Description
Heat pump dryer is a kind of mild, near-natural drying. It is mainly used in our shisha charcoal production line. It is also suitable for drying most agricultural and sideline products, food, medicine, sludge and other materials. The heat pump drying room adopts the heat pump technology, which uses a small amount of electric energy to transfer the outdoor heat to the drying chamber, and then completes the drying process of the materials through the circulation heating and heat recovery technology.
Applicable raw material

Applicable raw material
Carbon-containing organic materials, such as coal, wood, husks, coconut shells, walnut shells, apricot shells, date shells, hookah charcoal tablets, carbon blocks, charcoal strips, etc
Advantages
It can realize low temperature air closed circulation drying, and the drying quality of materials is good.
High efficiency and energy saving.
Temperature and humidity control is convenient.
Useful volatile components in materials can be recycled.
Environmentally friendly.
Multi-function.
Widely application
Types
The heat pumps dryer have three types: Lateral blowing dryer, Top blowing dryer,Split Machine Dryer
Lateral blowing dryer
the equipment is uniform drying, fast speed, high efficiency, and the materials are not easy to adhere, and can realize automatic temperature control and automatic moisture discharging, can keep the drying material in a better shape, maintain the color and shape of the drying material, and improve the material product quality. In addition, the dryer adopts the electric heating, which can realize the automatic temperature control, automatic moisture discharging and adjustable moisture discharge speed.
Top blowing dryer
The top blowing dryer is equipped with a low-noise axial flow fan and an automatic temperature control system. The entire circulation system is completely enclosed, which has features of high thermal efficiency and energy saving. Under forced ventilation, the materials are evenly dried. The heating method can be electrically heated, and the whole dryer machine has advantages of low noise, stable operation, automatic temperature control, convenient installation and maintenance, wide adaptability etc., which can dry various materials. It is a general-purpose drying equipment.
Split machine dryer
By using the principle of air conditioning dehumidification, the dry air is forcibly circulated between the foods to gradually reduce the water content to a dry process.
Advantages
Easy to install
High efficiency and environmentally friendly
Environmental protection without pollution
Safe and reliable operation
Long service life and low maintenance cost
Update Required
To play the media you will need to either update your browser to a recent version or update your
Flash plugin
.