Horizontal Ring Die Pellet Machine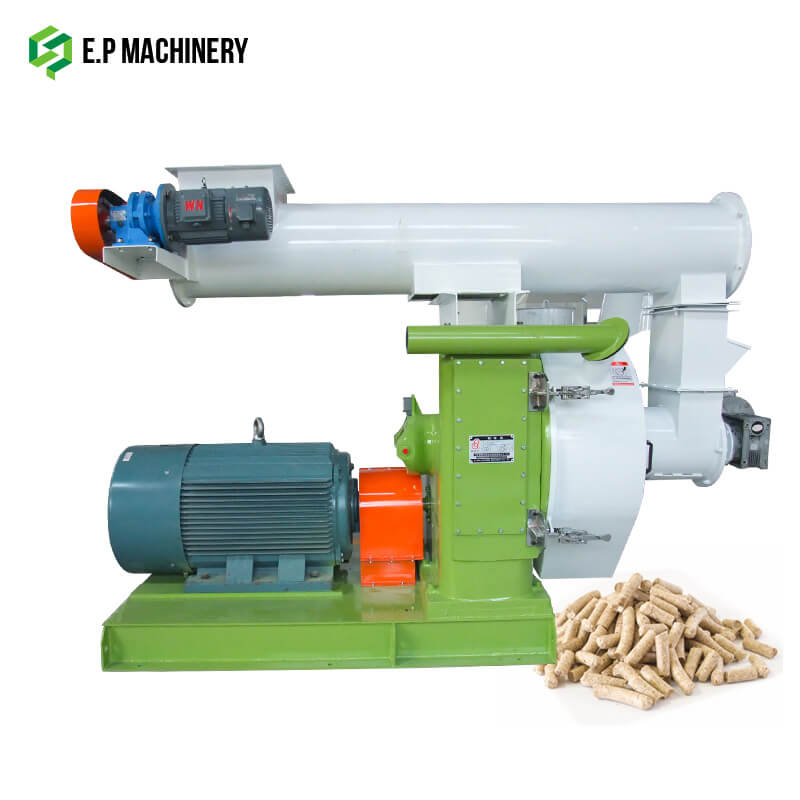 Horizontal Ring Die Pellet Machine
Details
Product Description
Biomass pellet machine is a biomass energy processing equipment. The agricultural and forestry processing wastes, such as wood chips, straw, rice husk, bark and other biomass as raw materials, are solidified into high-density particles through treatment and processing.
Horizontal Ring Die Pellet Machine
The Horizontal Ring Die pellet machine is a kind of pellet fuel forming machine which uses corn stalk, straw, hibiscus, wood powder, wood chips and other agricultural waste as raw materials. The final pellets can be used as biomass fuel for fireplace, boiler and power plants. The horizontal ring die type pellet mill is used for large-scale pellet production of biomass fuel pellets and feed pellets.
Applicable raw materials

Applicable raw materials
Wood (sawdust) as the main raw materials, branches, straw, cornstalks, sorghum poles, corn cobs, straw, rice husks, peanut shells, bamboo chips, peanut skin, sunflower seed shells, oil tea shells, cottonseed hulls, furfural slag, wine Slag, mushroom stick, bagasse, corn cob, coconut shell, coffee shell etc.
Finished Products

Biomass Pellet
Corn straw pellet、whoot straw pellet、rice straw pellet、peanut shell pellet、branch pellet、wood straw pellet.
Applicable production line
Biomass Fuel Production Line Production Process
Animal Feed Production Line Production Process
Advantages
The strong bearings to withstand higher pressure.
The temperature generated by the extrusion friction is not easily transmitted to the bearing chamber, ensuring that the lubricating oil does not easily overflow when bearings work at low temperature.
The roller can be repaired, which prolongs the service life, reduces the production cost and increases the profit margin of the project.
The roller adopts multiple uniform distributions, and the operation is stable. At the same time, the pressing area is increased, and the production efficiency is improved.
The pellet machine is diversified in compression molding, round rods (Φ20--Φ30mm), squares (20×30mm), and pellets (1.5-Φ15mm),etc. Just use the different compression molds to achieve the best benefits.
An observation door is for easy checking and maintaining at any time.
Update Required
To play the media you will need to either update your browser to a recent version or update your
Flash plugin
.