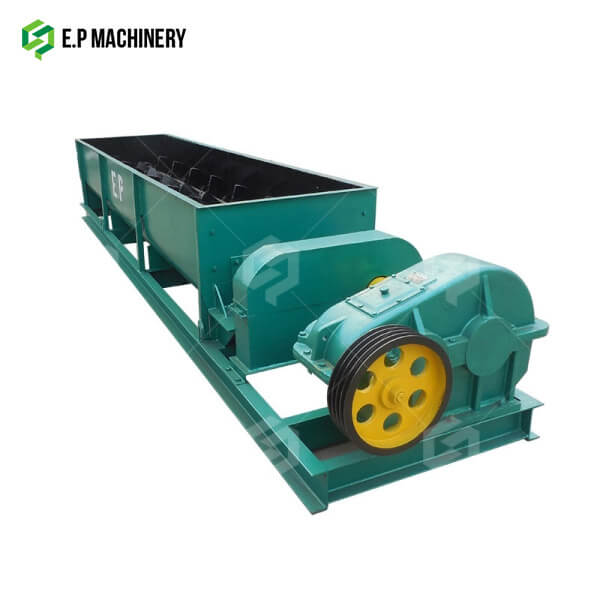 Details
Product Description
The double shafts mixer rotates synchronously with two symmetrical spiral shafts, mixes with water while conveying powder materials such as dry ash, and evenly humidifies powder materials of dry ash, so as to achieve the purpose that the humidified materials do not emit dry ash and do not leak water droplets, thus facilitating the loading and transportation of humidified ash or transferring it to other conveying equipment. It is mainly used for wetting and mixing of fly ash in power plants, and also for chemical, chemical and other conveying equipment. Mining and other industries humidify, mix and transport solid particulate matter or powder.

Double Shafts Mixer
Advantages
The whole mixing and conveying process is carried out in closed space, without dust leakage, clean and environmental protection.
It integrates agitation, humidification and transportation. It has good mixing uniformity, high production efficiency and high productivity.
The mixing blade is made of wear-resistant material and treated by special surface treatment, so it has high wear resistance.
The whole machine has compact structure, small occupancy space, smooth transmission, high reliability and low noise.
Applicable raw materials

Applicable raw materials
The applicable raw materials can be coal powders, lignite(wood coal) powders, peat coal, charcoal powders, brown coal, coke powders, aluminum dross, magnesium chips, quicklime powders, sludge, fertilizers and so on.
Working principle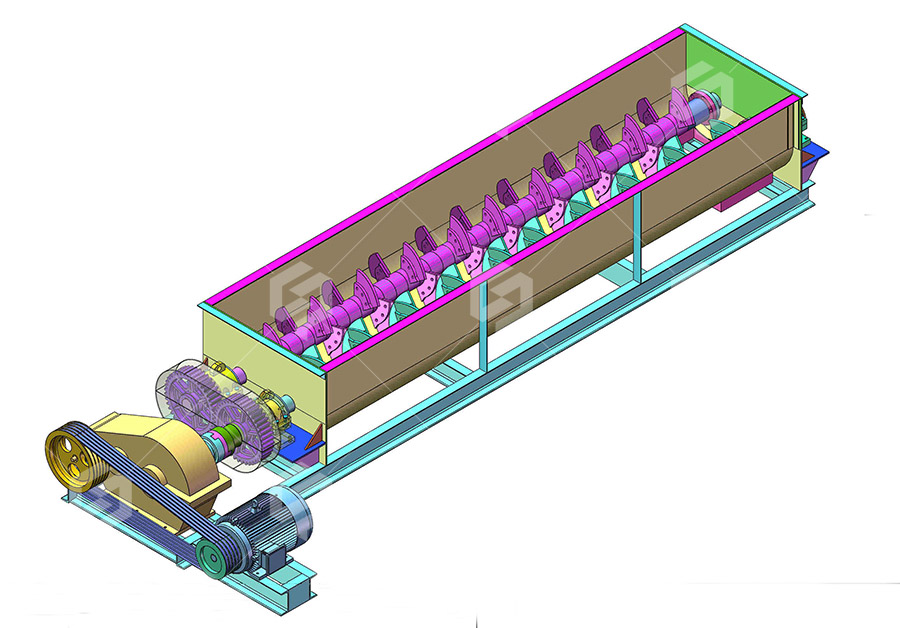 The transmission device drives two blade shafts with agitating blades to rotate synchronously. When the material enters the machine slot from the feed port, the water spraying device sprays water immediately, which makes the material change from dry state to wet state. At the same time, the wet material continuously mixes and mixes with each other under the action of the screw agitating blade, and moves to the discharge port direction. Finally, the qualified material is discharged from the discharge port.
Technical parameters
| | | | | | |
| --- | --- | --- | --- | --- | --- |
| Model | Power | Capacity | Width | Weight | Size |
| HSJB-2500 | 7.5/11kw | 8~10t/h | 600mm | 1.8 ton | 3.5*1*0.75m |
| HSJB-3000 | 15/18.5kw | 10~15t/h | 800mm | 2.2 ton | 4*1*0.75m |
| HSJB-3500 | 11/22kw | 12~20t/h | 800mm | 2.4 ton | 4.5*1*0.75m |
| HSJB-4000 | 15kw | 15~25t/h | 800mm | 3 ton | 5*1*0.85m |
Update Required
To play the media you will need to either update your browser to a recent version or update your
Flash plugin
.