70 tons/h Coal Briquette Production Line for Belgium Clients
70 tons/h Coal Briquette Production Line for Belgium Clients
2016-11-18 15:30:00
E.P

Original

417
Summary :We manufactured a large-scale coal briquetting line for Belgium clients, and they were satisfied with the production line.
Project Introduction
In November of 2016, clients from Belgium visited E.P and negotiated a large-scale coal briquette production line. The capacity of the production line is 70 tons per hour.
According to the requirements of the Belgium clients, the finished coal briquettes should be of high hardness. To be more specific, the finished coal briquettes make by our production line should be hard enough to resist 80-120 kgf pressure.
After the clients visited our factory, they confirmed that we were a reliable company who had ability and strength to provide high-quality equipment for them. The coal briquette production line mainly includes the batching system, mixing equipment, briquetting machine, and the drying machine.
Batching system is used to store and feed the materials and binders at a certain ratio. It consists of two batching hoppers. Mixing equipment is used to blend the powdery mixtures. The mixing equipment in the production line is three sets twin shaft mixers. Briquetting system consists of two sets HSYQH-1000*650 briquette machines in order to reach 70 tons/h capacity. Drying machine is a chain plate dryer, which can dry the finished coal briquettes efficiently.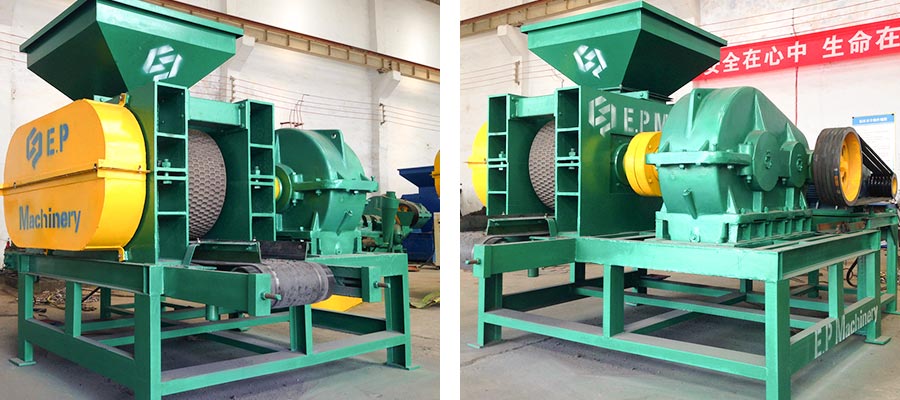 Phone
+86-13673361755
Whatsapp
+86-13673361755
Telephone
+86-371-8611808
Email
sale@ep-machine.com
Address
Shenglongjinzhonghuan Building, Zhongyuan District Zhengzhou City, Henan Province, China.