E.P charcoal briquette machines are widely praised
E.P charcoal briquette machines are widely praised
2020-08-14 16:06:00
itbear

Original

284
Summary :Over the past 10+ years, E.P has won a lot of reputation from our clients.
When you are choosing a charcoal briquette machine manufacturer, you must be 100% careful. Except for the quality of charcoal briquette extruding machine, you should also pay attention to reputation and experience of the company. E.P Machinery is one of the charcoal briquette machine manufacturers in the world. And over the past 10+ years, E.P has won a lot of reputation from our clients. Why are they so satisfied with E.P brand? I guess it's because we provide first-class service and high-quality equipment.

To make charcoal briquettes, the operators are supposed to be skilled in use of the core equipment of the charcoal briquette production line, including charcoal briquette extruding machine and the carbonation furnace. We will provide a detailed operating manual. What's more, if you need our company to take charge of the installing work, we can send our workers to your country to install equipment for you.
Energy-saving charcoal briquette extruding machines are mainly used to make charcoal briquettes from materials that contain lignin. One point that I must mention: Our carbonation furnaces including rotary carbonation furnaces and bath-type carbonation furnaces, are equipped with purifying system. The purified flammable gases coming from the furnace will be used as fuel to heating the furnace itself.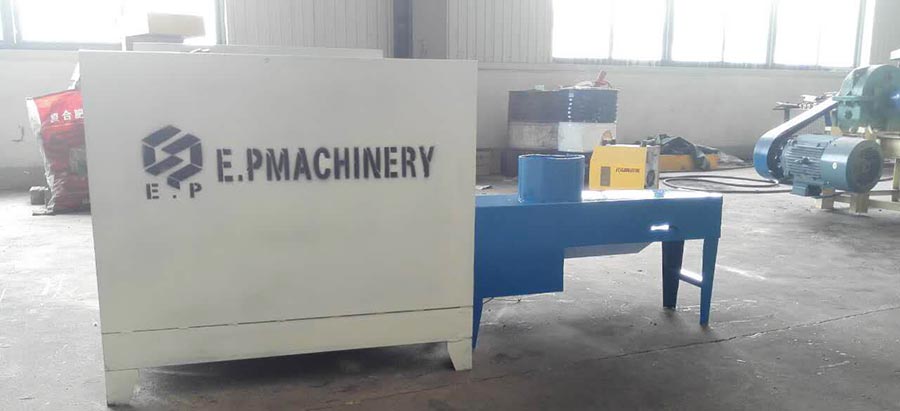 For your reference, to make charcoal briquettes, there is another method. You can use a biomass briquette making machine to make biomass briquettes first. Then use a batch-type carbonation furnace to carbonize the biomass briquettes. After 12 hours in the furnace, the biomass briquettes will become charcoal briquettes. As for the biomaa briquette extruding machine, the sleeve of the briquetting mould is heated by the heating coil. The heating temperature of the coil is adjustable. In order to make high-density and smooth biomass briquettes, temperature is an essential factor. Therefore, we need to choose a suitable heating temperature according to the character and moisture content of the raw material.
Phone
+86-13673361755
Whatsapp
+86-13673361755
Telephone
+86-371-8611808
Email
sale@ep-machine.com
Address
Shenglongjinzhonghuan Building, Zhongyuan District Zhengzhou City, Henan Province, China.