Shisha Charcoal Plant for Turkish Customer
Shisha Charcoal Plant for Turkish Customer
2018-02-10 16:00:00
E.P Machinery

Original

3914
Summary :The complete shisha charcoal plant includes: Charcoal Crusher, Wheel Mixer, Hydraulic Shisha Charcoal Press and Auxiliary equipment
Project information
Project name:
hydraulic pressure coconut shell shisha charcoal plant
Purpose:
For making shisha charcoal tablets.
Raw Material:
coconut shell charcoal, binder is necessary.
The whole process of the line
This plant is used to compress coconut shell charcoal into high quality charcoal tablets for shisha.
The complete shisha charcoal plant includes: Charcoal Crusher, Wheel Mixer, Hydraulic Shisha Charcoal Press and Auxiliary equipment (screw conveyors, hoppers, electric cabinets etc.)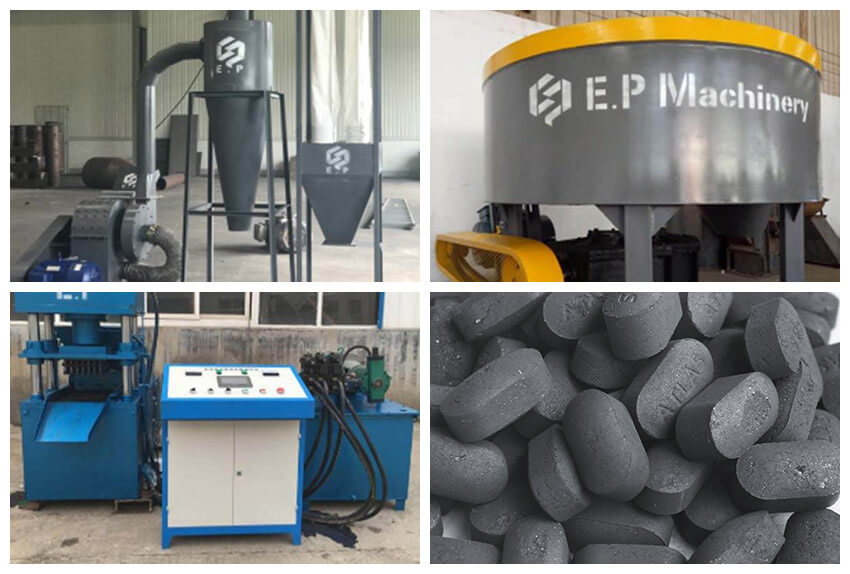 Features
This briquette production line has high quality and better performance, here are the main characteristics as following.
The shisha charcoal making machine suitable for the production of large diameter, the filling amount of tablets.
The particular design of the forced feeding device, can suppress dry and wet many kinds of materials.The inlet particle size of raw material: It must be less than 2mm, the water content should be 12%-15%.
The shisha charcoal making machine with specially designed auxiliary equipment, can realize the automatic feed, automatically sends finished products.
User-friendly design, make the pressing machine easy to clean and maintenance.
The noise is low, resistance to wear.
We have more than 30 kinds of binder formular providing.
Phone
+86-13673361755
Whatsapp
+86-13673361755
Telephone
+86-371-8611808
Email
sale@ep-machine.com
Address
Shenglongjinzhonghuan Building, Zhongyuan District Zhengzhou City, Henan Province, China.