Coal briquette making machine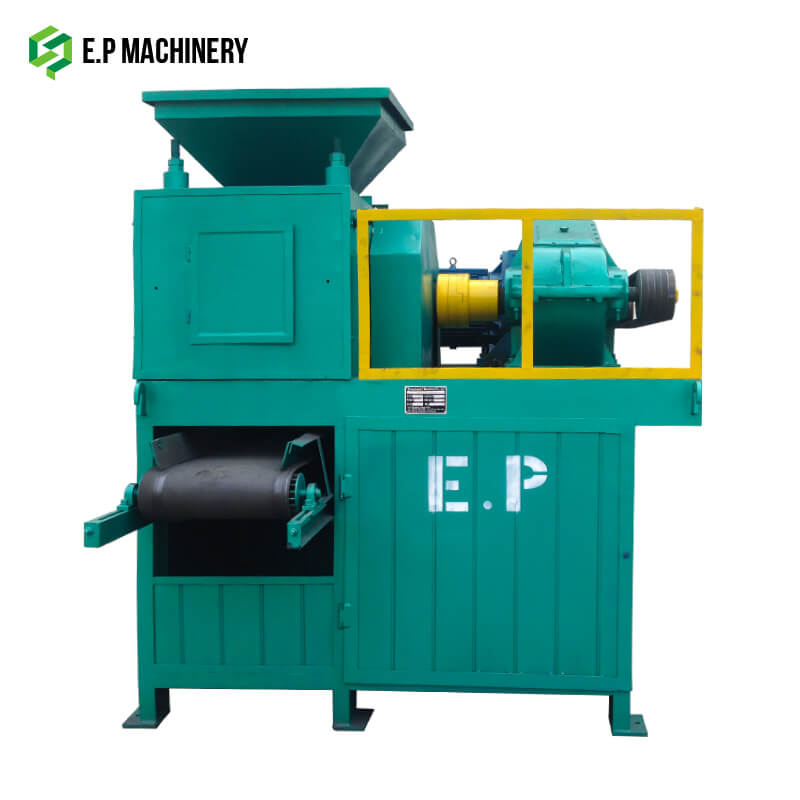 Coal briquette making machine
Details
Product Description
Coal briquette machines are designed to briquette coal powder, charcoal powder, coal dust, slime, powdery mixture of coal and coal gangue, coke powder, peat powder, coking coal and some other powdery materials. The finished coal briquettes are mainly used as fuel.

It is inconvenient to use and transport coal dust. In general, through coal powder briquette making machine, coal dust will be turned into round, oval or cubic coal briquettes. For your reference, a coal briquette production line can be used to briquette coal sludge, coal ash and other fine coal powder.

E.P provides complete customization service. That means we can customize a special production line for your according to your requirements. In addition, our professional team will help you do a reasonable factory planning for free. Coal powder briquette making machine is the core equipment of a coal briquette production line. The briquetting rate of E.P coal briquette roller press is above 95%, and the hardness of finished coal briquettes is 75-90kg/cm².
Product display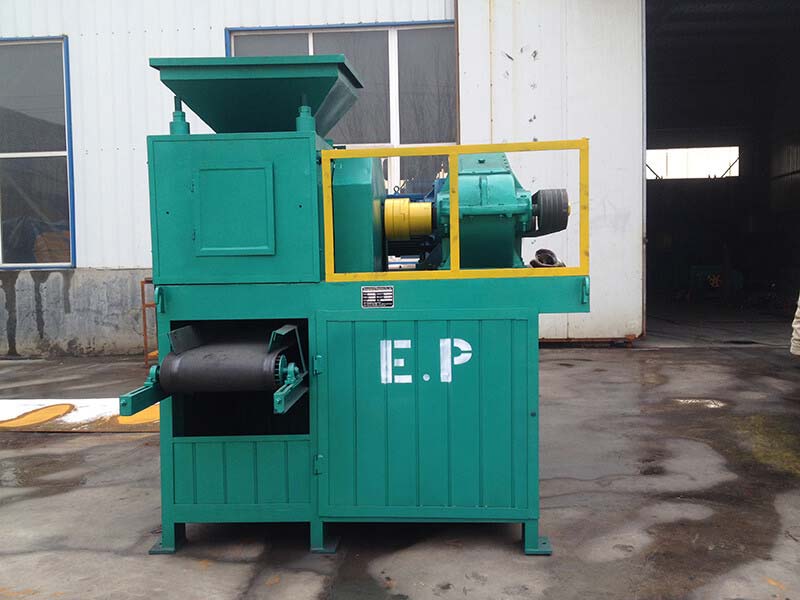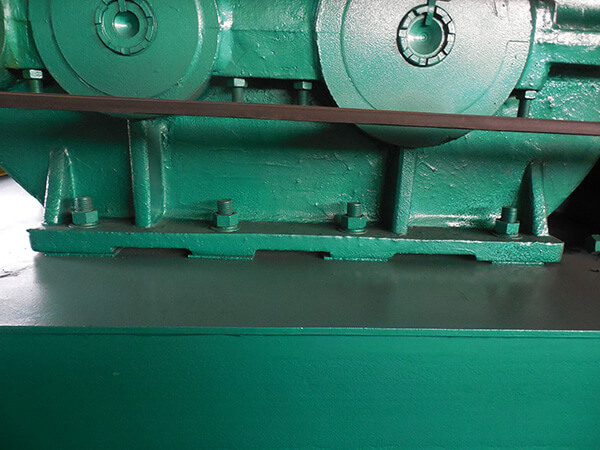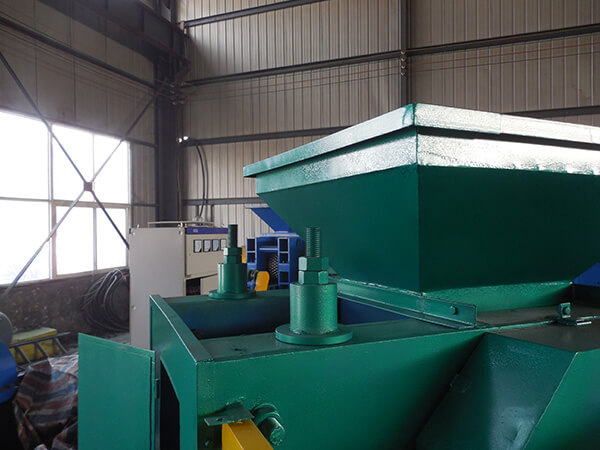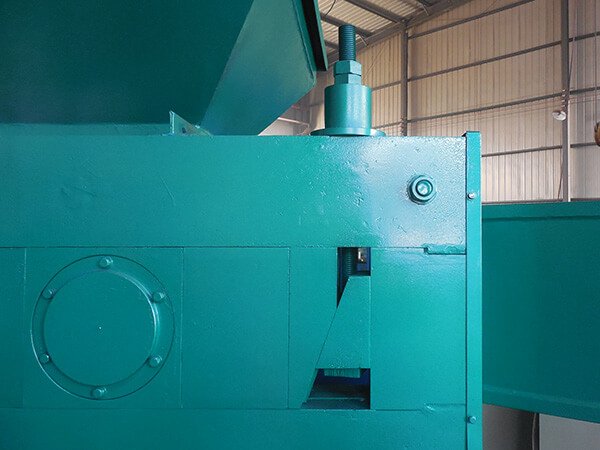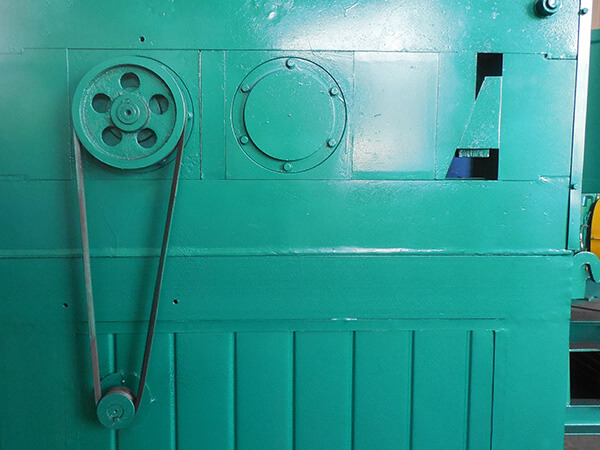 Eco-friendly coal briquette machine
This equipment has greatly improved utilization of coal resource. Compared with unsorted coal or coal powder, the machine-made coal briquettes can fully burn, so there is just very little exhaust gases (mainly SO2) and smoke generated during burning.
Technical parameters:
| | | | | | |
| --- | --- | --- | --- | --- | --- |
| Model | Capacity | Roller width | Roller diameter | Power | Size(m) |
| HSYQM-290 | 1-2t/h | 200mm | 290mm | 7.5kw | 1.8*1.35*1.85 |
| HSYQM-360 | 2-4t/h | 240mm | 360mm | 7.5kw | 1.8*1.5*1.8 |
| HSYQM-400 | 4-6t/h | 240mm | 400mm | 15kw | 2.1*1.5*1.9 |
| HSYQM-500 | 6-8t/h | 240mm | 500mm | 22kw | 3*2.2*2.6 |
| HSYQM-600 | 8-10t/h | 375mm | 600mm | 30kw | 3*2.5*2.1 |
| HSYQM-650 | 10-12t/h | 300mm | 650mm | 37kw | 3*2.5*2.1 |
| HSYQM-750 | 15t/h | 375mm | 750mm | 45kw | 3*2.5*2.1 |
| HSYQM-850 | 18-20t/h | 350mm | 850mm | 55kw | 1.8*2.8*2.5 |
Performative features
High stability, low failure rate, the finished coal briquettes are of uniform size;
Its pressure is higher than that of the old-version coal briquette machines, and its pressure is adjustable. With this function, the machine can make high-quality coal briquettes;
The rollers of the coal briquettes are durable, and it is easy to maintain the equipment;
Low-noise machine, and it is high-efficient and professional briquetting machine.
Installation and commissioning
The coal briquette making machine should be installed on the flat floor. Then the workers need to connect conveyors to the briquette machine. After installation, it is necessary to check all the joint parts again. If everything is normal, you are allowed to do the test run.

Notice: The moisture content of the raw material has a great influence on the briquetting effect. Generally, it should be among 8%-15%. Drying machine can be used to dry wet materials. After putting the machine into use for a month, you should change the gear oil in the gear box.
Application
Coal briquette machines are important equipment for refractory industry, power plants, chemical industry, energy industry and so on.
Update Required
To play the media you will need to either update your browser to a recent version or update your
Flash plugin
.