"Y type" production line for making different charcoal products
"Y type" production line for making different charcoal products
2018-02-10 16:00:00
EP-Machinery

Original

5114
Summary :This is a charcoal production line, which can produce both shisha charcoal briquettes and hexagon charcoal briquettes.
Project information
Raw material:
Wood dust and coconut shells
Briquette shape:
1. Hexagonal shape BBQ charcoal, with diameter 45mm, length 110mm, middle hole 20mm.
2. Cubic shape shisha charcoal, with size 25*25*25mm.
Briquette shape:
1ton/h in total. BBQ charcoal: 700kg/h. Shisha charcoal: 300kg/h.
The whole process of the line
The Turkish clients wanted to use coconut shells to make shisha charcoal briquettes, and they also wanted to use wood dust to make hexagon charcoal briquettes. They told us that their had limited budget, so they asked us to make a suitable plan that their budget could cover.
It occurred to us that though shisha charcoal and hexagon charcoal briquettes are different products, the preprocessing of raw materials is the same one. After team discussion, we customized a "Y type" production line for the Turkish clients. The first-half section of the production line is shared, and it can turn raw materials into charcoal powder. The first-half section consists of a rotary carbonation furnace, a belt conveyor and s crushing machine. Then, the production line is divided into two part. One is for making shisha charcoal briquettes. It consists a spiral mixer and a shisha charcoal making machine. The other is for making hexagon charcoal briquettes. It includes a wheel mixer and a charcoal extruder machine.
See the layout of the production line in the picture below: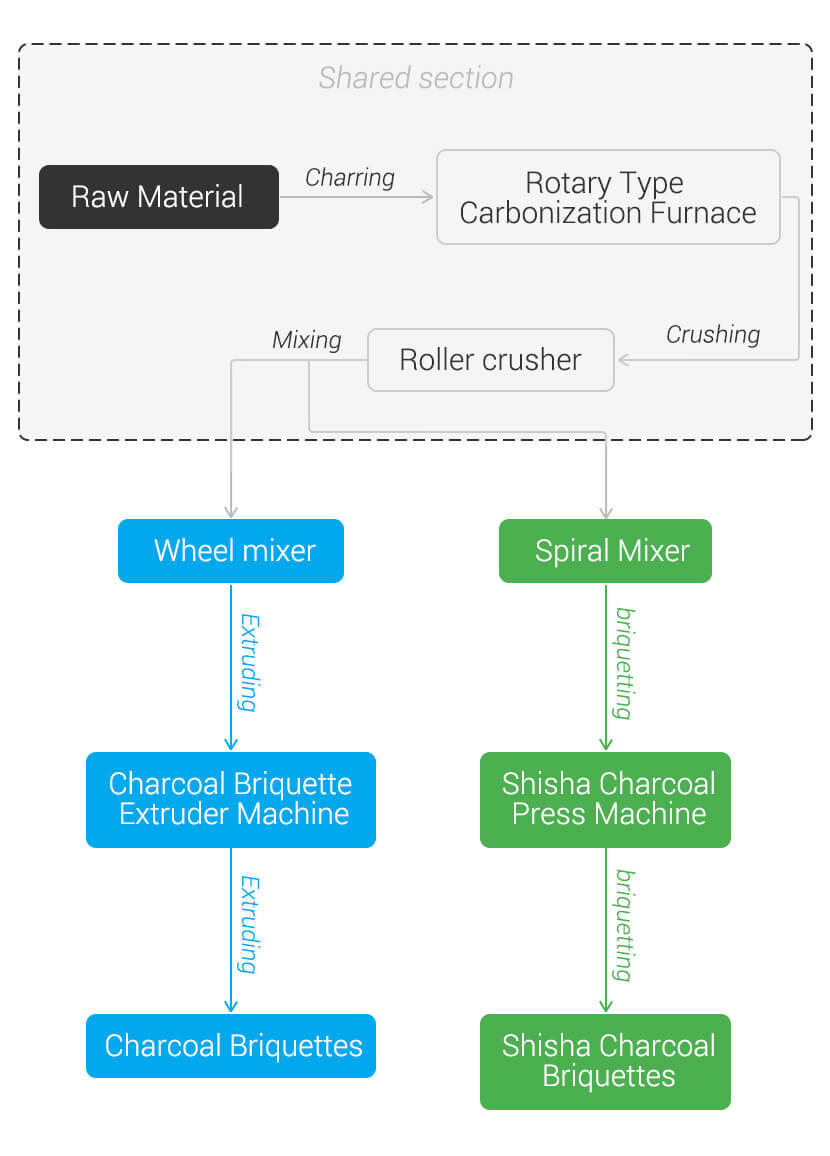 Features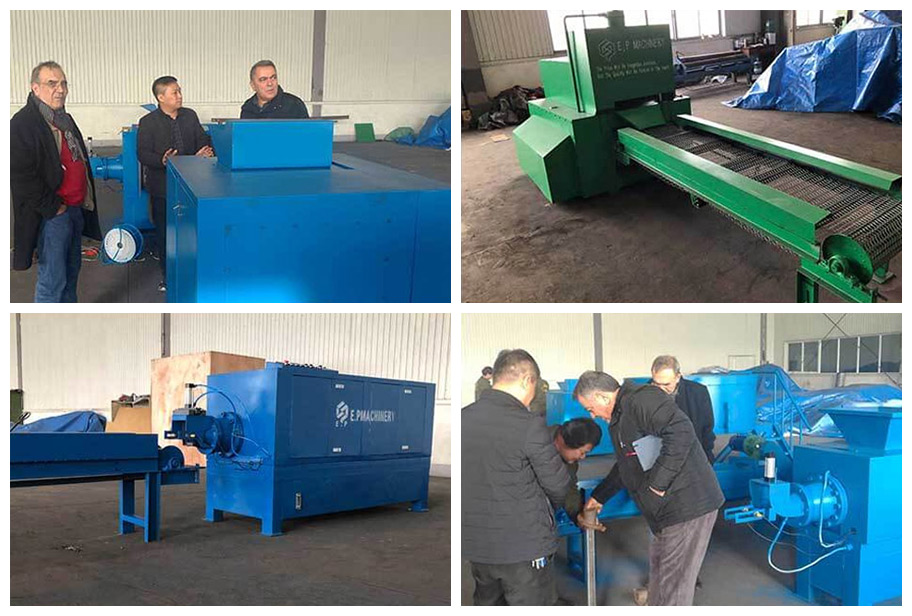 Customer Tested Products
This charcoal briquettes production line has high quality and better performance, here are the main characteristics as following.
More scientific and reasonable layout, 2 kinds of products can be produced at the same time, BBQ charcoal and shisha charcoal included;
Advanced electric distributing system. The line can run automatically. It is very easy and efficient for the workers to operate this complex production line;
Adopting advanced China famous brand components in main parts;
Longer lifespan. As for the moulds, most of them are made from Alloy steel, which has better hardness, toughness and abrasive resistance.
Phone
+86-13673361755
Whatsapp
+86-13673361755
Telephone
+86-371-8611808
Email
sale@ep-machine.com
Address
Shenglongjinzhonghuan Building, Zhongyuan District Zhengzhou City, Henan Province, China.